My donations could fund...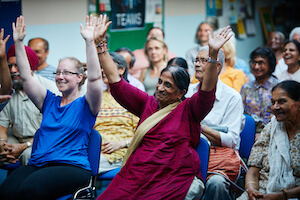 15
people attend a self-management course
Why I'm walking to World Arthritis Day
I am raising money for Versus Arthritis by taking on Walk to World Arthritis Day.
This is my own personal challenge to support the lives of those living with arthritis in the UK. Versus Arthritis won't rest until everyone with arthritis has access to the treatments and support they need to live the life they choose, with real hope of a cure in the future.
Your donations will fund world class research, high quality services and campaigns that matter most to people with arthritis.
Thank you to my Sponsors
Sharon Galsworthy
Sam Walsh
Usha Chand
Bergonzi-johnston Bergonzi-johnston
Cathy
Jayshree Pindoria
Kelly Leen
Anonymous
Jennifer Whilby
Sharon Fogarty
Jyoti & Asha
Arvind Pindoriya
Neeta Shah
Jan & Nige Robson
Aleksandra
Rebecca Mcloughlin
Sandra Riordan
Bhanu Halai & Family
Catherine Harron
Amanda & Keith
Alison Kerrigan
Ck
Fiona
Asha Kalyan
Geeta Halai
Chloe
Lucy Matthews
Kanta Halai
Kamila Law
Annette Vincent
Zaneta
Sheila Patel
Celine
Mark Brown
Amaya Arabolaza
Dee Gami
Emily Kavanagh
Josna
Valerie Durkin
Michelle
Dimple Patel