The Challenge
The challenge is simple - step every day for 12-days and raise as much as possible.
You'll be walking alongside thousands of others, recording your steps each day until the 12th of October, which is World Arthritis Day. Whether you can walk 500 steps or 10,000 steps a day, come together as a community who are making every step count.
Get stepping
Set your own personal target - you're in control. So do as much as you can, at your own pace.
Spread the word
Share your fundraising page. Tell your nearest and dearest why you're taking part in this challenge and what it means to you.
Make a difference
Your support will make a huge difference to the 10 million people in the UK living with arthritis.
The money you've raised could fund...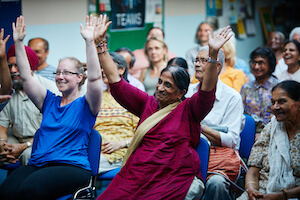 487
People attending a self-management course
Now more than ever, people with arthritis need your support. Donate today.